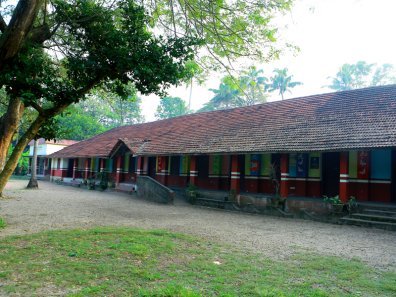 Presentation L.P. School was established after 1910 under the management of Kakkary family in Arthunkal. The first building of the school was built in wood and coconut leaf. The records indicate that, once the management was awarded a grant of Rs. 500 from the Cochin Bishop's house. Later as the management found it difficult to run the school and it was handed over to St. Andrew's basilica. It took place when Servant of God Fr. Sebastian Presentation was the parish priest of the Arthunkal church. And the school was known as presentation school. A new building was constructed for the school when it was adopted by the church management.

In course of time the economic condition of the school became bad to worse since the transportation facilities to the school were pathetic. But gradually, the school achieved an economic stage in 2014 and also was granted another division.

Today, under the efficient leadership of of Rev. Fr. Stanley Pius Kattunkathayyil, and with the help of 6 teachers, the school runs very smoothly. Rev. Fr. Stanley Pius Kattunkathayyil serves as the manager, Mrs. Maggy George serves as the head mistress, and Mrs. F. Deepa Mathew , Mr. Bercumans P.C., Mrs. Jiss Martin, Mrs. Chinnu A.K., Mrs. Jacqueline Das and Mrs. Shiji Simon serve as teachers in the school.